What do you think of these lovely cards. They are part of a kit and I thought you might like to watch the video from Stampin' Up! as they show you how to use the practice sheets.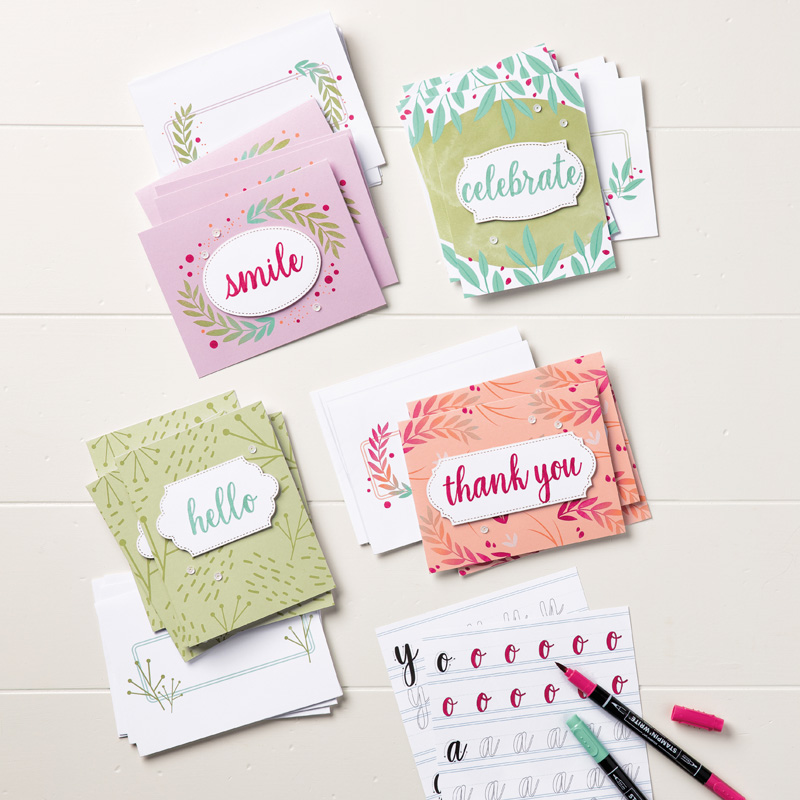 This video shows how to do modern script calligraphy while creating a selection of hand-lettered cards. It takes me back to my school days and copy books. I used to love doing copy books, did you?
The kit, makes 16 cards, 4 each of 4 designs, the folded card size: 4-1/4" x 5-1/2" (10.8 x 14 cm)
Kit includes:
* 16 printed card bases and 16 printed envelopes
* 8 sheets of laser-cut labels
* 13 calligraphy practice sheets
* 50 adhesive-backed sequins.
If you want to continue on the Calligraphy road then I would highly recommend purchasing the Calligraphy Essentials Clear-Mount Stamp Set.
Calligraphy Essentials Clear Mount Stamp
The Project Kit